ABOUT STEM CELL THERAPY
Stem Cell treatment technologies are now firmly included in the arsenal of modern medicine. Human own stem cells, multiplied in laboratory conditions to the required amount, are effective and safe. The most widely used are mesenchymal stem cells. In the body of an adult, they constitute a limited natural reserve for the restoration and renewal of various tissues and organs throughout life.


Autologous and allogeneic mesenchymal stem cells artificially multiplied and introduced to the patient are capable of exerting a powerful anti-inflammatory and reparative effect.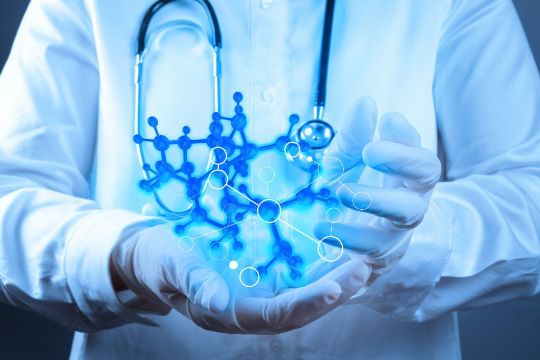 STEM CELL THERAPY at Precision Medical
Adult mesenchymal stem cells (MSCs) are being used by our medical professionals in the fields of regenerative medicine and tissue engineering, to artificially reconstruct human tissue which has been previously damaged. Mesenchymal stem cells have the capacity to become any type of fully developed cell, which can contribute to replacing cartilage tissues or internal organs. With so many treatment options out there, you may be wondering what benefits choosing stem cell therapy provides. Overall, because stem cell therapy utilizes biologic material harvested directly from the patient's body, the general benefits include minimal risk, minimal recovery time and minimal worry.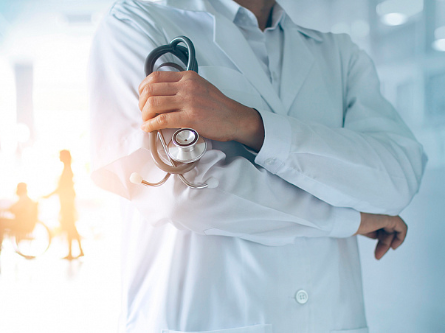 Mesenchymal stem cells grown in a culture medium are safe when administered to a patient, since they are immune-privileged (not recognized by the patient's immune system) and do not cause rejection.

In the Republic of Belarus, 40 medical protocols have been approved for carrying out cell therapy in various fields of medicine. More than 20 experimental studies have been carried out on the basis of medical institutions, such as:


Belarusian State Medical University
Republican Scientific Center of Neurosurgery and Neurology
Minsk Scientific and Practical Center for Surgery, Transplantation and Hematology

Institute of Biophysics and Cell Engineering at the National Academy of Sciences of the Republic of Belarus.
Stem CEll Therapy Benefits
What diseases are treated with stem cells?
Advanced medical technologies developed and applied jointly by leading state institutions of the Republic of Belarus.
ALS Treatment
Amyotrophic Lateral Sclerosis
Multiple Sclerosis
Multiple Sclerosis Treatment
Dementia
Dementia and Alzheimer's Disease Treatment
Neurological disorders
Parkinson's disease
Dementia
Post-stroke conditions
Lyme disease
Respiratory Diseases
Asthma
Allergic rhinitis
Sarcoidosis
COPD
Rheumatic diseases
Systemic scleroderma
Dermatomyositis
Rheumatoid arthritis
Vasculitis
Musculoskeletal disorders
Arthritis
Osteoarthritis
Improving athletic performance
Digestive system diseases
Crohn's disease
Peptic ulcer
Chronic pancreatitis
Diseases of the endocrine system
Type 2 diabetes mellitus
Diabetic foot
Erectile disfunction
Obesity
If you have not found the diagnosis you need in the list or have any other questions, please contact our specialists for a free consultation.
CONTACT US
Sign up for a free online consultation with your doctor today!
INFO CENTRE
220004, Belarus, Minsk, st. Nemiga 38.
Working hours
Mn-ST: 08.00 -20.00