TREATMENT OF LATERAL AMYOTROPHIC SCLEROSIS WITH INTACT & NEUROINDUCED STEM CELLS
This type of treatment can slow the progression of the disease for a certain period of time and improve the patient's condition in terms of symptoms. Of the side effects, only a short-term increase in temperature to 37.8-38.2C is possible for several hours (<0.05% of all treated patients), which is an undoubted advantage of this type of therapy.
Stem Cell Efficacy for ALS
Amyotrophic lateral Sclerosis or ALS is on the list of deadly neurodegenerative disorders with an expected life span of about five years after the onset of the clinical symptoms of the disease. The major impact of ALS is on the nervous motor system. As ALS affects and impairs the nervous motor system, it loses control of the muscles and movements. The sensory system is usually spared in patients with ALS. Hence, they have an ordinary sense of smell, pain, and gastro urinary reflexes.
As ALS affects the motor nerves of the spinal cord and their extensions, it leads to uncontrolled body movements such as twitching. It also causes muscle weakening and muscle weakening, also called muscle atrophy. The patients with ALS have difficulty moving, breathing, and speaking due to impaired motor systems.

Sign up in order to get a free online consultation with a qualified doctor.
What is Stem Cell Therapy?
In stem cell therapy, healthy stem cells are injected into the patient's body. Stem cell therapy is designed to repair damaged body tissues by regulating the immune system and reducing inflammation and free radical-mediated damage. Stem cell therapy has also become a well- known treatment option for patients with ALS to prolong the life span.

How does Stem Cells Therapy benefit in ALS?
Mesenchymal stem cell therapy is now popular among all the treatments of amyotrophic lateral sclerosis. Research is being carried out to explore how mesenchymal stem cell therapy helps patients with ALS. By now, it is believed that certain substances released from the mesenchymal stem cell secretome are responsible for the positive impact of stem cell therapy on patients with

ALS. The compounds released by stem cell secretome include growth factors and other compounds.
The compounds released by stem cell secretome have a neuroprotective effect and reduce programmed cell death or apoptosis. These compounds also reduce the neurons' inflammatory and free radical-mediated damage.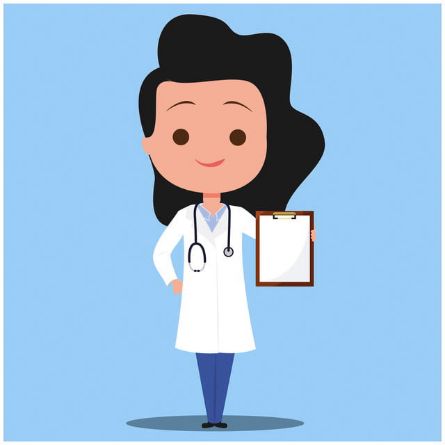 The method of treatment was developed by the State Institution
"Republican Scientific and Practical Center of Neurology and Neurosurgery" & State Institution "Republican Scientific and Practical Center of Transfusiology and Medical Biotechnologies" in 2013.
Neuroinduced Stem Cells are infused in two stages: Intravenally and intrathecally with an interval of 3-5 days.
Intravenal Infusion of intact MSCs
At a dose of 0.5-1.5 × 10 000 000
/ kg of patient weight
in 20 ml of saline
with 5% of an autologous serum
performed with an 18G intravascular catheter and using a syringe dispenser with an infusion rate of 60 ml / h.

Neuroinduced MSCs Intrathecal Injection
In aseptic conditions, the patient is laid on the couch on his side, bending his head and legs (in the hip and kneejoints); his back is located vertically, at right angles to the couch. At the level of the interval L3 – L4, after treatment of the skin with an antiseptic, anesthesia of the site of the proposed puncture is performed with a 0.5% solution of novocaine. Before use, MSCs are resuspended, 5 ml of a suspension containing 5–9 × 106 cells are drawn into a syringe

QUESTION
WHERE DO STEM CELLS COME FROM?
Under local anesthesia, 50 ml of bone marrow is taken, which is transported to a specialized State laboratory in thermal containers for transporting biological material.
Specialists of Precision Medical use neuroinduced mesenchymal stem cells isolated from the patient's bone marrow and explanted (grown) in the laboratory to the required therapeutic volume.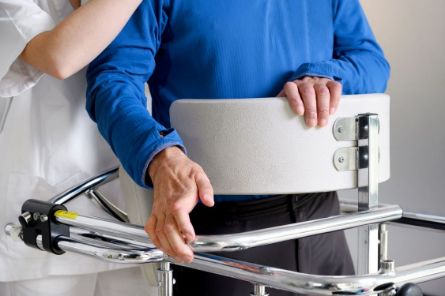 TREATMENT PROGRAM EFFICIENCY *
* The results of treatment are purely individual and depend on the biometric and age parameters of the patient, as well as on the stage of the disease at which the transplantation of neuroinduced MSCs was performed. According to the results of treatment, a second course of therapy can be prescribed in 4-6 months.
REDUCTION OF MUSCLE HYPERTENSION, HYPERREFLEXIA.
REDUCTION OF INFLAMMATORY MANIFESTATIONS.
DAMAGED UPPER AND LOWER NEURONS RESTORATION.
RESTORATION OF SPEECH AND SWALLOWING.
SIGNIFICANT REDUCTION OF MUSCLE WEAKNESS AND ATROPHY, CONVIENCE, INVOLUNTARY FASCULATION.
ELIMINATION OF THE ATTACKS OF INVOLUNTARY LAUGHTER OR CRYING, DEPRESSIVE DISORDERS.
Research Evidence on Efficacy of Stem Cell therapy in ALS Treatment

There are several researches about the impact of stem cell therapy on patients with ALS. The following section summarizes a few clinical trials and the stem cell treatment of ALS.
1. A research study carried out from 2012_14 on 14 patients revealed that autologous stem cell therapy modifies the neurodegenerative process in ALS patients, thereby stopping the symptoms from worsening.
2. A research study on umbilical cord mesenchymal stem cells in ALS treatment was carried out on 30 participants (2012_2013). The results of this study are also promising. The trophic factors released from umbilical cord mesenchymal stem cells improve the function of motor neurons.
3. research carried out in 2015-16 on 18 patients with amyotrophic lateral sclerosis showed that neural stem cells derived from the spinal cord can also help in increasing the life expectancy in patients with ALS.
4. A research study conducted by Panayiota Petrou and his colleagues also showed that stem cell therapy is safe and well-tolerated for patients with amyotrophic lateral sclerosis. According to their research, 87 of the ALS patients treated with stem cell therapy have improved vital capacity. There is some reduction in symptoms of ALS in all patients treated with stem cell therapy.

CONTACT US
Sign up for a free online consultation with your doctor today!
INFO CENTRE
220004, Belarus, Minsk, st. Nemiga 38.
Working hours
Mn-ST: 08.00 -20.00